Nucar Cares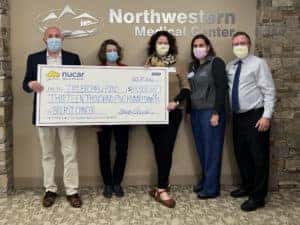 During the eventful month of October 2022, our esteemed Nucar VT locations vowed to make a difference with every vehicle sold. For each sale made, a generous donation of $100 was pledged to the impactful Jim Bashaw Fund. We are thrilled to share that, through our sales, we were able to contribute a staggering $13,500 to this noble cause! Now, we invite you to join us in continuing Jim's remarkable legacy by supporting The Jim Bashaw Cancer & Catastrophic Illness Fund.
Jim Bashaw, an adored figure, wore many hats in the community, serving as a cherished teacher, caring guidance counselor, and dedicated coach of the girls' basketball team at BFA St. Albans. However, in February of 2000, a devastating diagnosis of brain cancer turned his world upside down. Despite the daunting battle that lay ahead, Jim displayed remarkable courage and resilience in the face of adversity until his passing on August 16th of that very year. His life and passing left an indelible impact on not only his family and close friends but the entire community, a testament to the profound connection he shared with all who knew him.
In a touching tribute to Jim's memory, the Jim Bashaw Fund was established, providing crucial financial assistance to residents of Franklin and Grand Isle Counties who find themselves grappling with catastrophic illness, be it cancer or any other cause. This heartfelt initiative stands as a beacon of hope and support for those in dire need, an embodiment of Jim's enduring spirit of compassion and care for others.
We invite you to stand alongside us in upholding Jim's legacy and making a tangible difference in the lives of those facing formidable health challenges. Together, let us rally behind The Jim Bashaw Cancer & Catastrophic Illness Fund, spreading hope and touching hearts within our cherished community.
Nucar Ford of Plymouth had the incredible opportunity to sponsor the annual Skijor Galore and education event in Waterville Valley during the winter of 2023!
The renowned authors of the beloved Curious George children's book series, Margret and H.A. Rey, once graced Waterville Valley as summer residents. Their lives were adorned with a myriad of passions and adventures, embracing roles as artists, historians, naturalists, and devoted stewards. Today, their indomitable spirit lives on through the Margret and H.A. Rey Center, a nonprofit organization dedicated to honoring their legacy of curiosity and discovery. The center achieves this noble goal by fostering a deeper appreciation for art, science, and nature through a diverse array of programs catering to youth, adults, and families alike.
The Reys' lives were an ongoing pursuit of learning and community service, encompassing various realms like writing, illustration, astronomy, natural history, photography, environmental activism (with a focus on renewable energy), compassion for animals, and the simple joys of gardening, walking, and cycling. They held a special place in their hearts for children's experiential learning, igniting curiosity and sparking imaginations. These very pursuits, emblematic of the Reys' remarkable journey, form the bedrock of the Rey Center's programs.
With a harmonious blend of art and science, physical and intellectual endeavors, a seamless intergenerational connection, and an unquenchable thirst for discovery, the Rey Center thrives as a beacon of learning and exploration. Through their endeavors, they continue to inspire countless individuals to embark on a lifelong journey of discovery, celebrating the joy of learning and the wonders of the world around us.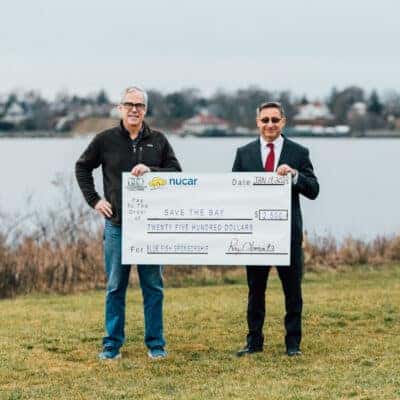 Our Nucar locations in North Kingstown, RI, were filled with excitement as they extended their support to the esteemed Chesapeake Bay Foundation, joining the vital mission to Save the Bay!
Back in 1964, a group of visionary Baltimore businessmen, deeply connected to the waters of the Chesapeake, came together during their lunch meetings to address the looming challenges facing this precious ecosystem. Their concerns ranged from the surge of boats, population growth, and residential expansion to fish kills, inadequate sewage treatment, and grimy industrial discharges.
Throughout more than five decades of unwavering dedication, the Chesapeake Bay Foundation has clung to the original, seemingly simple ideas of its founders, most notably Arthur Sherwood. One, the Chesapeake necessitates a powerful voice from the private sector, mobilizing citizens of the region to prod and assist the government in tackling the consequences of the 17 million people residing within its watershed. Two, the most effective way to educate people about the Chesapeake is to have them experience it firsthand, on its waters and within its depths. CBF's Education Program has proved transformative, enlightening over 1.5 million individuals through 17 study centers, and it continues to grow in strength with each passing day. Today, CBF boasts an impressive community, with 300,000 members and e-subscribers, and a dedicated team of approximately 200 staff members.
The history of the Chesapeake Bay Foundation stands as a testament to our collective responsibility for the bay's challenges, but it also shines a light on our potential to be part of the solutions. United in purpose, the members, Board of Trustees, and staff of CBF eagerly look to the future with renewed determination and enthusiasm, committed to restoring the health of this magnificent natural resource, a cherished gem enriching our region and touching our lives in profound ways.
As the sun graces the horizon, Franklin County Field bursts to life, beckoning locals and travelers alike to savor the four most unforgettable days of summer. This annual extravaganza invites everyone to relish the bounties of Vermont's agriculture, partake in thrilling track events, indulge in amusement rides, and savor a delectable array of culinary delights. A day spent at Franklin County Field Days guarantees an experience that caters to every individual's tastes and preferences.
With boundless enthusiasm, our devoted Nucar team in Vermont eagerly joins the festivities at Franklin County Field Days year after year. Their unwavering commitment to this cherished event reflects their passion for engaging with the community, celebrating the region's heritage, and fostering a sense of togetherness that transcends boundaries. At Franklin County Field Days, the spirit of joy and camaraderie takes center stage, and Nucar is thrilled to be an integral part of this memorable celebration.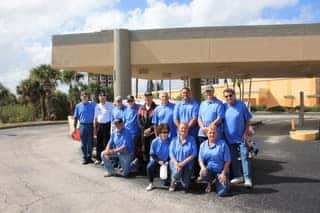 Nucar proudly stepped up as a sponsor for the highly anticipated 2022 Banquet for Living Legends!
The Living Legends of Auto Racing, Inc., traces its roots back to 1993 when it was established with a noble mission—to pay tribute to the trailblazers of beach racing and stock car racing while fostering their recognition and admiration. Presently, this organization boasts nearly 400 members hailing from various corners of the globe and holds the esteemed status of a 501-C-3 non-profit entity. Based in the vibrant city of Daytona Beach, Florida, the Living Legends of Auto Racing operates as a vibrant all-volunteer community, orchestrating a plethora of captivating activities throughout the year. Their informative quarterly newsletter, "The Cannonball," and the annual yearbook showcase their unwavering commitment to preserving the rich legacy of auto racing history.
Adding to their accomplishments, the Living Legends of Auto Racing Museum of Racing History stands as a remarkable testament to their dedication, beautifully housed in South Daytona, Florida. Moreover, in a splendid collaboration with the City of Daytona Beach Shores, LLOAR co-sponsors the Living Legends of Auto Racing Memorial Brick Walk of Fame. This captivating walkway features inscribed bricks, a tribute to the venerated pioneers of auto racing, ensuring their legacy lives on in the hearts of enthusiasts and fans alike. With Nucar's gracious sponsorship, the 2022 Banquet for Living Legends shall undoubtedly be a memorable and cherished affair, celebrating the indelible mark left by these automotive trailblazers.
Court Appointed Special Advocates (CASA) of New Hampshire stands as a compassionate nonprofit organization, devoted to enlisting, educating, and supporting a dedicated team of community volunteers. These remarkable individuals step forward to become advocates for children throughout the state who have endured the harsh realities of abuse or neglect. CASA's noble mission revolves around offering vital support to the children, ensuring their voices are heard, and presenting crucial information to judges, thereby enabling informed decisions in the child's best interest.
With the involvement of CASA volunteer advocates, the trajectory of a child's life can undergo a profound transformation. Their tireless efforts work wonders, altering the course of a child's narrative for the better.
Since its establishment in 1989, CASA has left an indelible mark on the lives of over 10,000 New Hampshire children, granting them the priceless gift of a voice within the District and Family Courts. Each child's story is now fortified with hope, setting them on a path towards a brighter, more promising future. This remarkable impact is a testament to the unwavering dedication of CASA and its volunteers, championing the rights and well-being of these vulnerable children.

In a dynamic tapestry woven with memories of the past and dreams for a brilliant tomorrow, Norwood seeks to embrace its citizens' rich heritage and aspirations. This journey transcends time, bridging the realms of yesterday, today, and tomorrow, uniting families, schools, and businesses in an unwavering bond of shared civic pride.
In this cohesive endeavor, Norwood celebrates its remarkable cultural diversity and unparalleled work ethic as a beacon of strength and unity. For 150 years, this vibrant community has shone as "The Crown Jewel of the Commonwealth," a testament to its enduring spirit and storied history.
With hearts intertwined, Norwood marches forward, cherishing its legacy while nurturing a vision for a future that glistens with promise and possibilities. This thriving community stands tall, a testament to the power of unity and the boundless potential that lies within when all come together as one.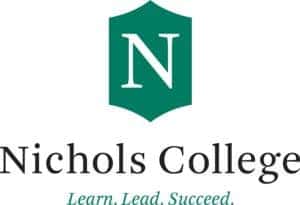 In the fall of 2021, Nichols College made an impressive enhancement to Vendetti Field with the addition of a cutting-edge digital scoreboard.
Standing tall at 30 feet, this remarkable signage was generously donated by Nucar, a subsidiary of the esteemed DCD Automotive Group located in Norwood and owned by the Dagesse family. Meticulously crafted by Digital Scoreboards LLC, the scoreboard is a testament to modern technology and innovation.
The college commemorated this milestone with a joyous ceremony held at Vendetti Field, a fitting prelude to the commencement of the college's Homecoming football game on September 23rd.
Nichols Athletic Director, Eric Gobiel, expressed his elation over the new addition, stating, "The new video board is undoubtedly a game-changer for Nichols and our athletic department, ushering in a whole new interactive experience for our devoted fans and dedicated student-athletes." He further conveyed heartfelt gratitude to the Dagesse family for their extraordinarily generous gift and unwavering support.
With this state-of-the-art digital scoreboard, Nichols College embarks on a new era of sports entertainment, embracing the future with enthusiasm and gratitude to those who made it all possible.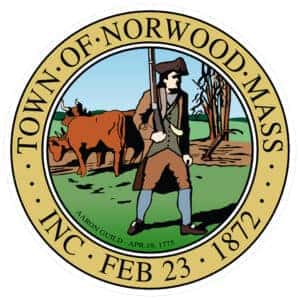 Norwood Day, a dazzling affair held annually in September, proves to be a delightful treat for families courtesy of the Norwood Recreation Department. This grand event showcases over 200 diverse tables, generously sponsored by local businesses and organizations. The merriment knows no bounds, featuring an array of entertainment options like thrilling amusement rides, captivating gaming trucks, a refreshing water gun trailer, an exhilarating rock wall, a dynamic stage, and an electrifying racing trailer! Thanks to generous sponsors like DCD, Norwood Day blossoms into an epic triumph, bringing joy and excitement to all who attend!

LHK9 Rescue exemplifies an unwavering commitment to rescuing forsaken, maltreated, and/or neglected dogs hailing from high-kill shelters in Central Arkansas and even beyond. Their compassionate mission knows no bounds, as they do not discriminate based on age, pre-existing medical conditions, or breed. Ever since their inception in March of 2012, LHK9 has accomplished remarkable feats, saving the lives of more than 10,000 dogs. This monumental achievement owes its success to the invaluable support of exceptional volunteers, donors, adopters, and collaborative partners who share in their noble cause.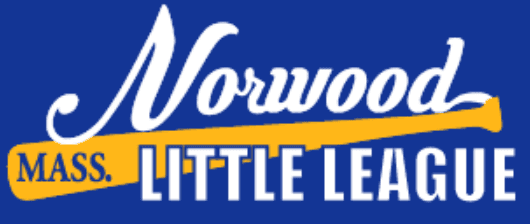 The Norwood Little League depends on the unwavering support of sponsors to enrich the lives of children, imparting a joyful athletic experience that instills vital values of sportsmanship and teamwork.
Every year, the league endeavors to keep registration fees at a minimum, ensuring that a greater number of Norwood's youngsters can partake in the beautiful game of baseball. However, these fees only cover a fraction of the numerous expenses essential to maintaining a top-notch program. It is through the immense generosity of sponsors that Norwood's children can embrace the sport, discovering the true essence of teamwork and creating cherished childhood memories that shall endure a lifetime.
Indeed, our journey is replete with diverse costs, ranging from the upkeep of our fields, procurement of uniforms, baseballs, and equipment, to remunerating dedicated umpires. Moreover, we extend scholarships to families in need, affirming our commitment to making baseball accessible to all deserving children within our community.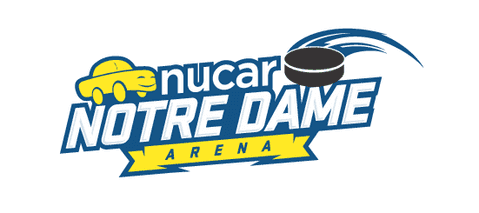 The Notre Dame Arena, an architectural gem established in 1947 under the auspices of the Catholic Church, stands tall as the second oldest indoor ice hockey arena in New Hampshire. Remarkably, it holds the distinction of being the sole 501(c)(4) non-profit arena in the region. A storied legacy accompanies this venerable arena, boasting the largest collection of New Hampshire Boys Ice Hockey State Championships and a remarkable four National Amateur champions.
For over seven decades, Notre Dame Arena has remained a cherished fixture in the vibrant Berlin community. Now, it is poised to undergo a grand metamorphosis, all thanks to a magnanimous and generous donation of $300,000 from the esteemed New Hampshire auto dealer, Dan Dagesse. The arena will emerge anew, splendidly rechristened as the "Nucar Notre Dame Arena," a testament to Dagesse's unwavering dedication to the facility and the community.
Dan Dagesse's enduring support for the arena spans many years, with a genuine passion for participating in hockey and athletic events within the Berlin community. In his own words, "This renovation reflects our commitment to innovation, giving back, and being an integral part of the community. We are also proud that the Nucar name will now not only grace dealerships in New Hampshire but will also be synonymous with the arena."
Notably, this act of generosity marks a continuation of Dagesse's history of remarkable contributions to the arena. Back in 2007, he bestowed a substantial donation of $250,000, a pivotal contribution that breathed new life into the arena, fortifying its financial standing. Now, his latest benevolent gift will propel the renovations forward, fortifying financial stability, and ensuring the arena's resilience even in the face of the challenges brought on by the COVID-19 pandemic.
Beyond the monumental $300,000 donation, Dagesse has pledged an annual commitment of $30,000, dedicated to empowering young minds by offering scholarships for ice-skating lessons and extending financial support to those in need. As if this weren't enough, the horizon is aglow with exciting prospects, as plans are underway to create the Nucar invitational hockey tournament, a thrilling event that promises to elevate the arena's reputation even further.

KDC's innovative methodology transforms the lives of children, adults, and families navigating developmental delays, disabilities, or adversities, yielding profound and positive results. At the heart of Kennedy-Donovan Center's (KDC) success lies a distinctive fusion of cutting-edge data-driven strategies, an extensive array of family and community-oriented services, and an unwavering commitment to empowering individuals.
Through collaborative partnerships with families, caregivers, professionals, and the broader community, including DCD, KDC ensures the delivery of top-tier human services, elevating the quality of life for those it serves.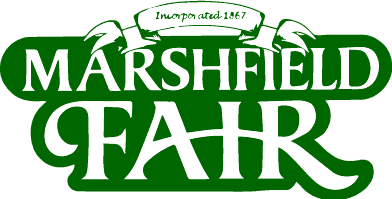 Since its establishment in 1862 and continuing to this day, the primary objectives of the Marshfield Agricultural and Horticultural Society have remained steadfast: to foster, enhance, and advance the realms of agriculture, horticulture, mechanical arts, and their interconnected fields. The inaugural gathering, masterminded by Levi Walker and George Martin Baker amidst the turmoil of the Civil War, brought together local residents to delve into agricultural matters. Known as the South Marshfield Farmer's Club, this momentous event marked the inception of what has evolved into the Marshfield Agricultural and Horticultural Society—a beacon of agricultural discourse, epitomized by the much-awaited annual Marshfield Fair, scheduled from August 19th to 28th in 2022.
As a nonprofit organization, the Marshfield Agricultural and Horticultural Society is dedicated to fostering, preserving, and encouraging agricultural pursuits while enlightening the wider public on their significance. Throughout the year, the fairgrounds host a plethora of events, but the pinnacle on the calendar is undoubtedly the annual fair.
Nestled along the picturesque coast, midway between the vibrant city of Boston and the enchanting Cape Cod, the Marshfield fairgrounds boast a myriad of agricultural edifices, teeming with thousands of exhibitor entries and hundreds of lively animals. Beyond that, a vibrant midway offers entertainment aplenty, complemented by thrilling live motorsports and daily shows that cater to diverse demographics. Truly, there's something to captivate everyone's interest!
This year's Marshfield Fair promises to be an unmissable experience, embodying the Society's longstanding commitment to the enrichment of agriculture and horticulture, all while celebrating the joyous spirit of community engagement.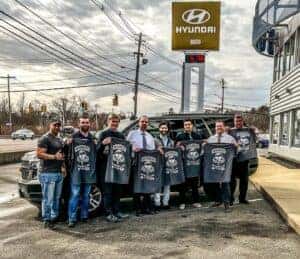 DCD Automotive Holdings proudly sponsors "Operation Airborne for Vets," a noble veteran-backed initiative with a mission to combat suicide and foster camaraderie and healing among our esteemed service members.
Project Sapient, recognized as the leading law enforcement and military podcast, has teamed up with veteran-focused nonprofits, 22 Mohawks and W&R Vets, to embark on a powerful weeklong campaign aimed at raising awareness about suicide within the military community. Their journey commences in Boston, MA, and culminates at the esteemed X-35 Airborne School, situated at 14968 SW 110th St., Dunnellon, FL 34432.
The formidable team behind Operation Airborne for Vets comprises veterans, military members, and representatives from Project Sapient, 22 Mohawks, and W&R Vets. Together, they set forth from Boston, MA, on a profound East Coast journey to X-35 Airborne School in Dunnellon, Florida, where ten deserving veterans will undergo five days of intensive Airborne School training. This remarkable effort serves to create awareness and raise crucial funds for initiatives dedicated to supporting military members grappling with mental health challenges.
Thanks to the generous sponsorship from DCD Automotive Group, the veteran group will traverse from Boston to Florida in a well-equipped vehicle. Along the way, they will make meaningful stops to pay homage to past and present military service members at hallowed landmarks such as Arlington National Cemetery and the Law Enforcement Memorial.
The poignant expedition concludes at the X-35 Airborne School, where the ten veterans will undergo specialized aerial training, fostering strong bonds of comradeship and addressing mental health concerns within the military community. This impactful endeavor is a testament to the unwavering commitment of all involved to protect the well-being of our brave service members.