Why Buy from Nucar Tarbox Hyundai, New England's No. 1 Hyundai Dealership?
At Nucar Tarbox Hyundai, formerly Tarbox Hyundai we recognize the fact that you could choose to purchase your new car from any dealership in Rhode Island. That's why our goal is always to go above and beyond the call of duty, making sure you'll never be able to imagine going anywhere else. For decades, we've been a go-to dealership for Rhode Island drivers, and we plan on being here for future generations, too. We take pride in the honest, customer-centric way we approach our business.  As a family-owned and operated Hyundai dealership, we consider ourselves a pillar of our local community.
Tarbox Hyundai has earned its place as the No. 1 Hyundai dealership by volume in New England, and we have our valued customers to thank for that. Between our North Kingstown Hyundai dealership and our sister store sharing the same campus, our 20 acres of land hold 2,000 vehicles and feature 80,000 square feet of facilities. We're humbled and grateful to those who choose us as their go-to Hyundai dealership, and we're excited to meet those still considering whether we're the right place for them. Located at the gateway to South County, we're easy to get to from all around the Ocean State, and we can't wait to see you in our showroom!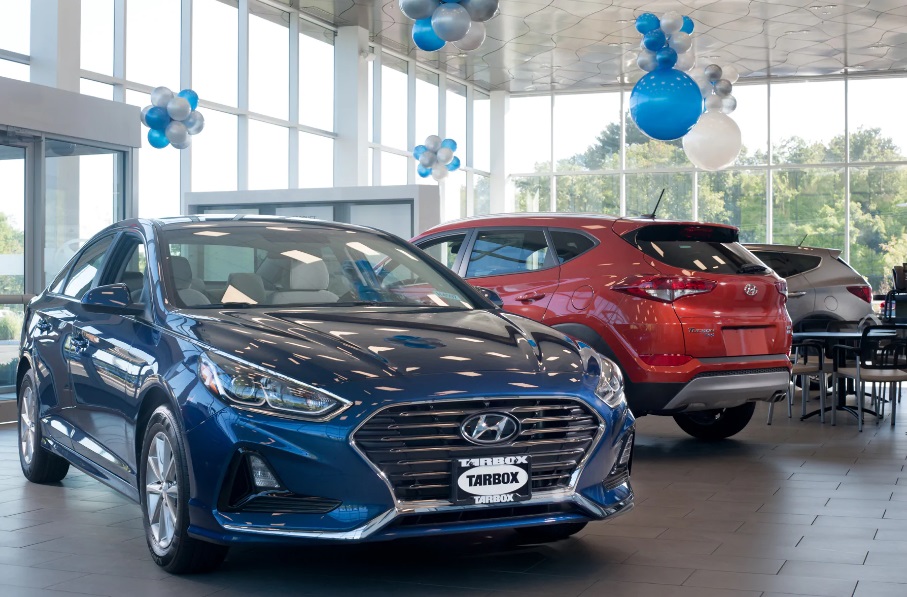 Why Else Should You Choose Nucar Tarbox Hyundai in North Kingstown, RI?
Our family-owned and operated Hyundai dealership is a cornerstone of the local community. We employ over 150 team members, and we're directly involved with our neighbors through local youth sports programs, golf tournaments, arts festivals and parades.
We take every opportunity to give back, too, and support important causes such as the Hasbro Children's Hospital and childhood cancer research.
While you wait for your car to be serviced at our state-of-the-art service center, you're welcome to enjoy a complimentary manicure, Massage Chairs, fresh popcorn and free Wi-Fi in our guest lounges, and there are even child play areas for the little ones.