Why Buy Hyundai Green Cars in North Kingstown Rhode Island for Sale near Providence l North Kingstown RI
Why Buy Hyundai Green Cars in North Kingstown Rhode Island


View Inventory
Hyundai Green Cars in North Kingstown Rhode Island
You do not need to wait until April each year to celebrate Earth Day and to show your support for a healthy environment. When you drive a green car, you can celebrate Earth Day every day. Hyundai offers an excellent selection of eco-friendly cars and SUVs for you to choose from. With either a hybrid, a hybrid plug-in or an electric engine, these green vehicles minimize or eliminate the need for fossil fuels. Reduced emissions means that you can travel through North Kingstown and beyond with less impact on the environment. A closer look at the green cars in our current lineup may inspire you to make an eco-friendly change in your life soon.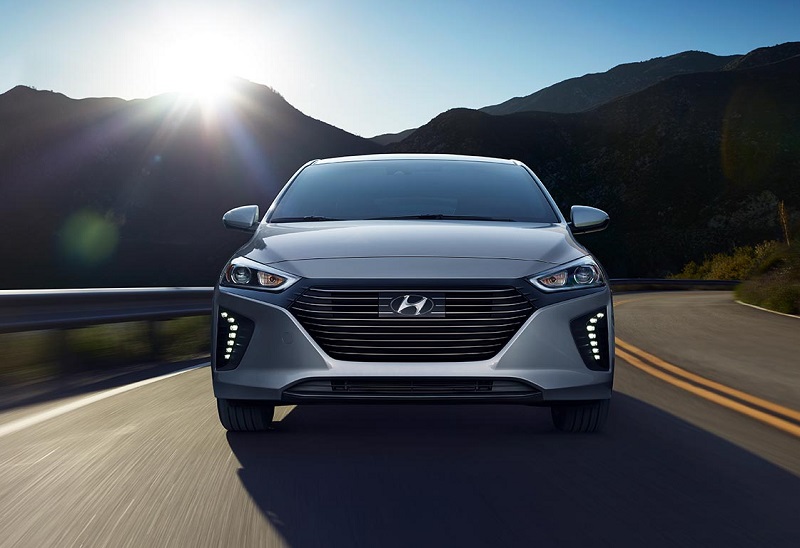 2019 Hyundai Sonata Hybrid
The Hyundai Sonata is one of the more affordable hybrid vehicles in the current lineup. This is a midsize vehicle that offers more than 190 horsepower on the road while generating incredible fuel efficiency ratings. Regardless of whether you choose the SE or Limited trim, your 2019 Hyundai Sonata Hybrid will have the same stellar performance capabilities. The exterior design is notably modern and fresh with a prominent bar-style grille, elegant headlights and unhindered curvature throughout the profile. Depending on the trim selected, your Sonata Hybrid sedan may have a panoramic sunroof, leather interior with heated front seats, proximity key entry, a push-button ignition, a rearview camera, a 7-inch color screen with Apple CarPlay and Android Auto, auto emergency braking, lane change assist, blind spot detection, rear cross-traffic warning, high beam assist, power-adjusting and heated side mirrors and lane keep assist. We are eager to tell you more about the trim differences when you visit our North Kingstown dealership for a test drive.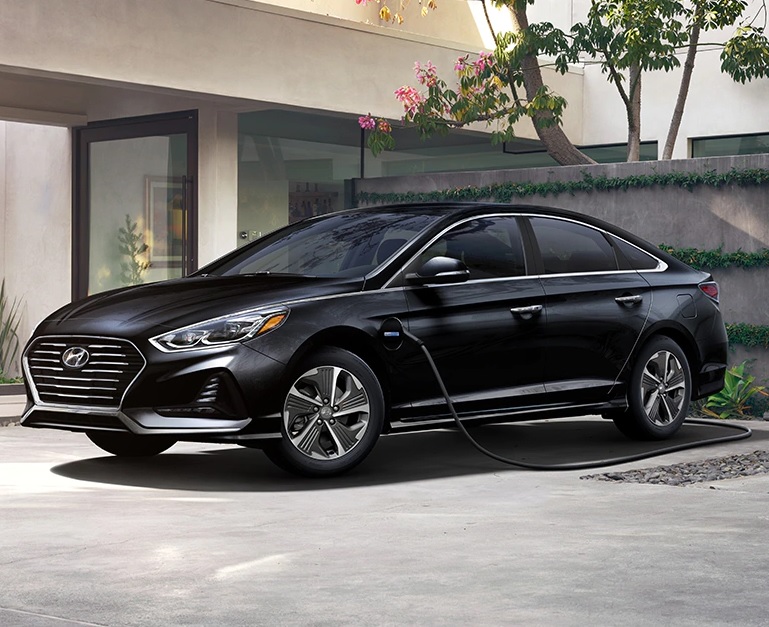 2019 Hyundai Kona Electric
The 2019 Kona Electric is one of the more powerful green vehicles currently offered by Hyundai. This all-electric SUV is available in three trims, which are the SEL, the Limited and the Ultimate. The same all-electric motor is in all trims, and it delivers up to 201 horsepower. With two rows of seating, this subcompact crossover SUV accommodates five passengers and provides ample cargo area for functionality. Its profile features a robust, curved hood with a sharp character line that angles slightly upward over the side panels. The front end sets it apart from the rest with its innovative departure from the traditional automotive grille. The body-colored fascia elegantly conceals the electric charging port. Some of its features include Android Auto and Apple CarPlay with a 7-inch or 8-inch color display screen, SiriusXM radio, a navigation system, forward collision avoidance assistance, a blind spot collision warning, LED headlights, a power sunroof, leather interior, heated seats, smart cruise control, a heads-up display and several other exceptional features that promote an amazing driving experience.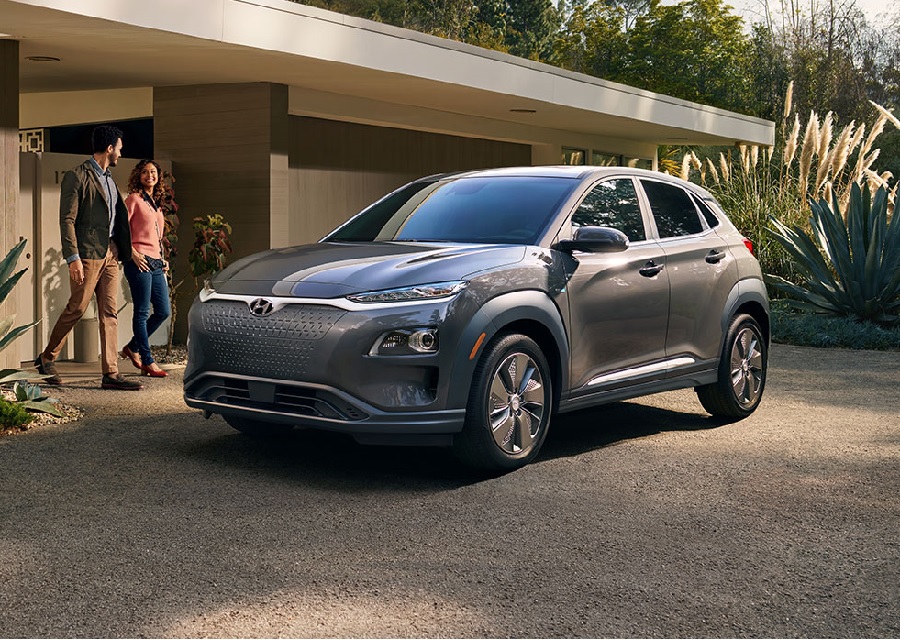 2019 Hyundai Ioniq Hybrid
The 2019 Hyundai Ioniq is a 5-door hatchback that is available in hybrid, hybrid plug-in and electric variations. Trims for the Ioniq Hybrid include the Blue, the SEL and the Limited. The Ioniq Hybrid Plug-In and the Ioniq Electric are both available in a base trim and a Limited variation. Power and performance capabilities vary dramatically, but all Ioniq cars for 2019 are designed to impress you. The exteriors are almost identical, but the smooth, glossy black grille on the Ioniq Electric is notably unique. Depending on the trim that you decide to buy, your Ioniq may have a rearview camera, a push-button ignition, proximity key entry, a 7-inch color display screen or larger with Android Auto and Apple CarPlay, a standard or Infinity sound system, heated and powered front seats with memory functions, smart cruise control, pedestrian detection, automatic emergency braking, rear cross-traffic alert with a blind spot monitor, a power sunroof, Blue Link technology and numerous other features.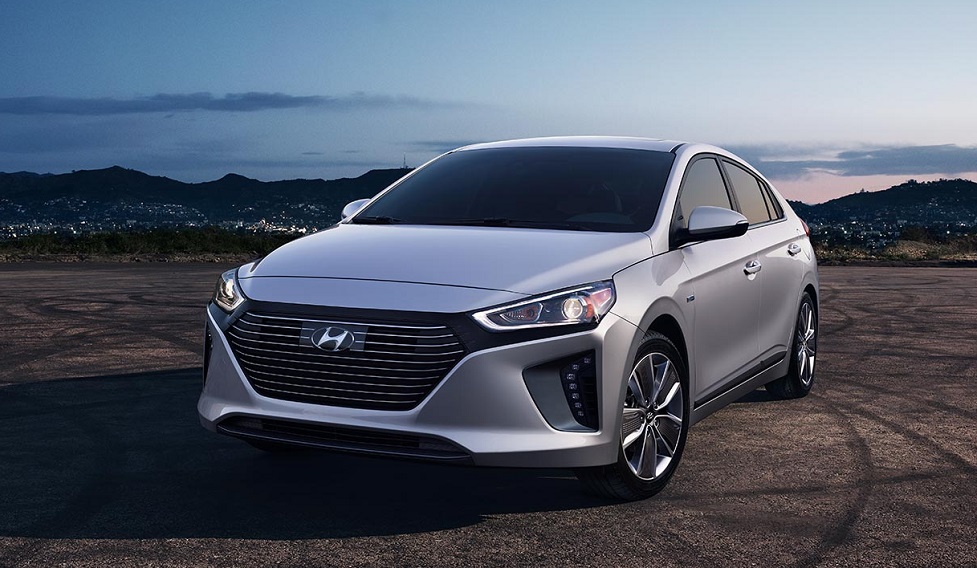 2019 Hyundai Sonata Hybrid Plug-In
If you are looking for a step up from the Hyundai Sonata Hybrid, the 2019 Sonata Hybrid Plug-In deserves a closer look. It is available in a standard trim and a Limited trim. Both options are powered by an electric motor that can take you 600 miles down the road on a single charge. This engine's power is combined with a 4-cylinder, 2.0-liter GDI gas-powered engine. This engine boasts a Blue Drive HEV system, and the combined system offers 202 net horsepower. While it shares a body style and many features with the Hyundai Sonata Hybrid, the Hybrid Plug-In has a few additional features for each trim level. For example, the base Hybrid Plug-In trim also has Blue Link Connected Car services, and the Limited trim has an Infinity premium audio system with additional speakers. Your visit to our Hyundai dealership in North Kingstown is a great way to closely compare all of the Sonata options available.
By choosing a green vehicle from the current Hyundai lineup, you can do your part to reduce carbon emissions and to protect the environment. Our Hyundai team in North Kingstown is eager to help you compare our green cars and SUVs closely and to get you on the road in a vehicle that you can feel proud to drive for many years. Stop by soon to check out our green inventory, or call us today to inquire about specific vehicles.